Ark Infrastructure Ltd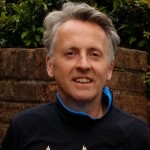 Ark Infrastructure Ltd believes that you want to see the faces, and know the names and ethos of the company you choose to partner with.
At Ark Infrastructure Ltd we have over 20 years of industry knowledge, offering complete business modernising solutions to bring your company into the 21st century. This includes a host of infrastructure components such as:
IT network installation
Cat 5/6 & Fibre
VOIP
Full electrical solutions
CCTV Equipment
Infrastructure Solutions
Fathom IT Ltd are pleased to present Ark Infrastructure Ltd. Ark Infractructure Ltd has been developed in line with industry needs as a result of the increasing need for high quality infrastructure solutions. Fathom IT have therefore found that in order to go above and beyond in the industry Ark  Infastructure Ltd would be required. Our highly trained management team enable us to easily manage projects and work hand in hand with each client to create the best possible customised IT Solutions.
Network Cabling
Our Network Cabling solutions will enable you to connect your entire business seamlessly, for effortless sharing of information. This will help your organisation become more united and productive, with the aid of a solid IT Infrastructure.
Fibre Optics
Fibre optic wires are becoming a favourite amongst companies looking to keep up with modern times, and install computer infrastructure that will make their network extremely fast, reliable and efficient.
Wireless Solutions
Wireless Networking solutions are important for any IT network to function, but especially for a fast-growing business where devices need to be used anywhere in the building. By utilising Wireless Networks efficiently it will enable any business to function more seamlessly on a day-to-day basis.
Server Rooms
Ark Infrastructure Ltd offers server room design, building and installation services. As this is the heart of your IT network, it needs to be perfect and you cannot afford to cut corners here.